Well this is a little game done in two days for a linux jam! A week after I release this windows/linux version with some game fixes and improvments
Is a retro game, you must to kill the hords of ghosts and get items.
We use darkplaces engine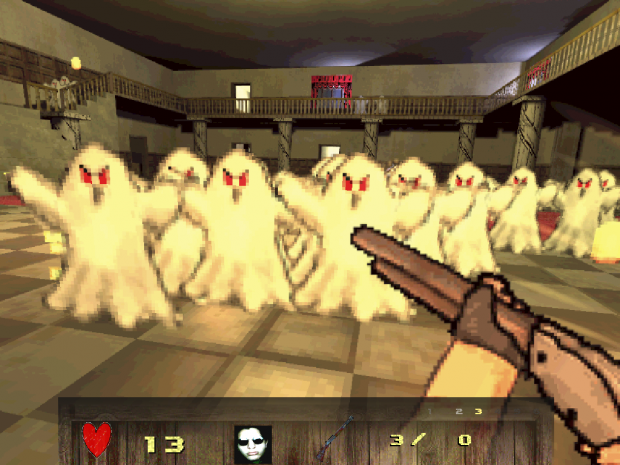 I made the code, maps and sprites, my friend made the music and some sounds and GUI.
The Mansion 182
182 is because the name "the mansion" was used in moddb , so we add 182 like the punk-pop-melodic-commercial band (aniway we do not listen that band
)
Enjoy