[BTF]Jehar and Quadz, the benevolent almighty King of Tastyspleenia, are organizing another Tastyspleen 500 FFA event over at Tastyspleen.net. Been a few years since the last time we did one. I believe Jehar will also be broadcasting the event live on Twitch as well. I'll see if I can't get a link posted to wherever it'll be before the event. Everyone is welcome. Come join us! The way server traffic at Tastyspleen has been diminishing in the past couple of years, there's no guarantee there'll be another one of these events. Don't miss out on the fun.
***edit:
Live stream will be here:
http://twitch.tv/tastyspleentv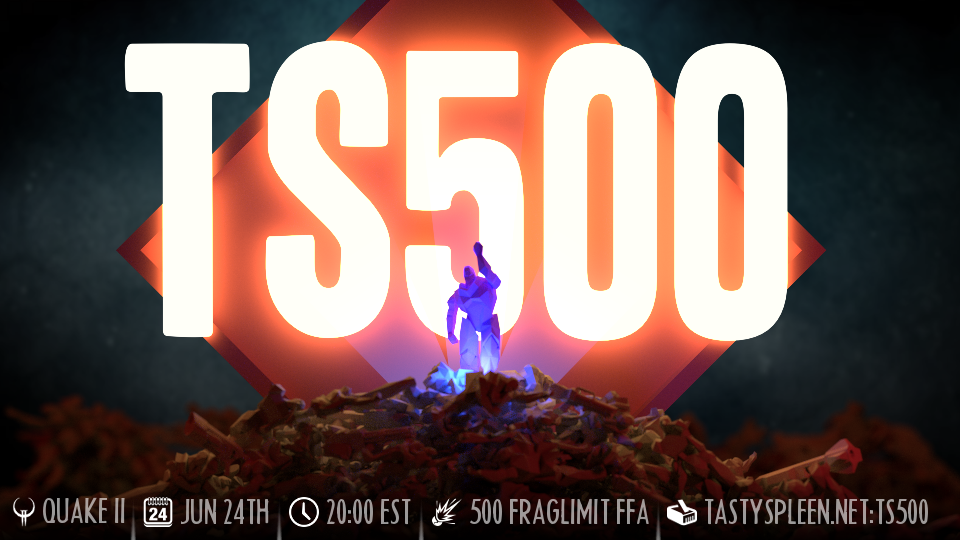 Quake2
June 24th 2017
8pm Eastern / 5pm Pacific
500 frag limit Free For All
No signups, everyone welcome
To join, type in console= connect tastyspleen.net:ts500
I have no idea what map Jehar is planning to use for the event yet. I think he's planning on keeping that a secret until the event begins.
If you'd like to join but don't own a copy of Quake2, that's no problem. You can always use the demo version of the game coupled with an updated client to play on virtually any multiplayer server.
Quake2 Starter =
Quake II Starter - Download and play Quake II online