i totally love plagues SNG and i absolutely loved the animated effect OoPpEe and seven added to ruohis SNG in the SMC.
and i wanted to have plague's SNG in ROGUE too, one day i thought it would be a cool idea to add the same cracks and glowing effects to plagues SNG too for use with SMC... which i just tried
result = pure awesome-ness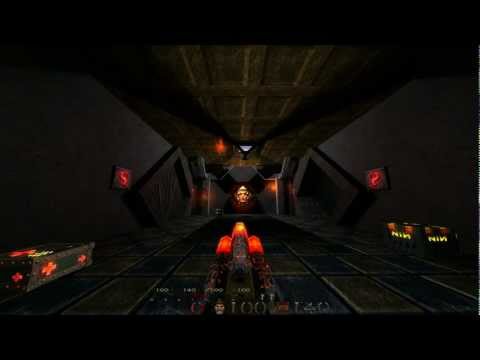 DOWNLOAD ANIMATED LAVA-SNG!
2013-06-27 cleaned up shader-file
to use it, drop the pk3 into your ROGUE folder and change/add 'set lavagunanimation 1' to the autoexec.cfg in the same folder.
also... i did a lil mod to the lava-nails, using a modified QRP lava-texture
DOWNLOAD GLOWING LAVA-NAILS
IMPORTANT NOTE:
this pk3 is made to be used with the seven's SMC and with the lavaSNG animation feature.
it wont work if you dont use seven's SMC mod and dont have this feature turned on.
Seven's SMC can be found here
if you dont use seven's SMC, ive also put together a pk3 with an un-animated version which works without the SMC:
DOWNLOAD UN-ANIMATED VERSION WHICH DOESNT REQUIRE SMC HERE
.
EDIT: 2013-07-22 added my lil lava-nail mod