Combat+ is an overhaul of Quake and the mods Combat+ is based on (Quake 1.5, SMC, utilizing the Darkplaces Engine). Boasting advanced artificial intelligence and a better, more visceral + balanced arsenal alongside numerous bugfixes, overhauled nightmare difficulty (and even a new Nightmare+ difficulty) and improved effects.
The goals are as follows: deeper gameplay, more visceral feedback, greater replayabiliy, polish & challenge, all while aiming to not change things too much (but also not autistic vanilla purism either) so that it retains compatibility with the base game and hundreds of great custom user maps.
Currently v5.4 is in beta. Consider joining! Play Combat+ today. Provide feedback:
https://discord.gg/RArSVSu
I'm working on showing you more of what this mod is about, but I can tell you that one of its greatest focuses and highlights is its advanced AI. You've not faced a horde like this before. Casuals can get fucked. To start is a new AI feature: Reiver wall phasing. Reivers can dynamically phase through walls at any time. Sound telegraphs when they are phasing. Quite a sight to behold. For testing purposes they are spawned in E1M1/2 in high frequency, and this is the result: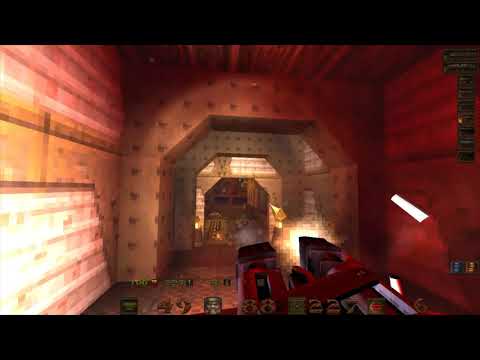 Stay tuned for more!