My 2016 Gibson Les Paul Studio Faded and my new 2015 Fender American Elite Stratocaster.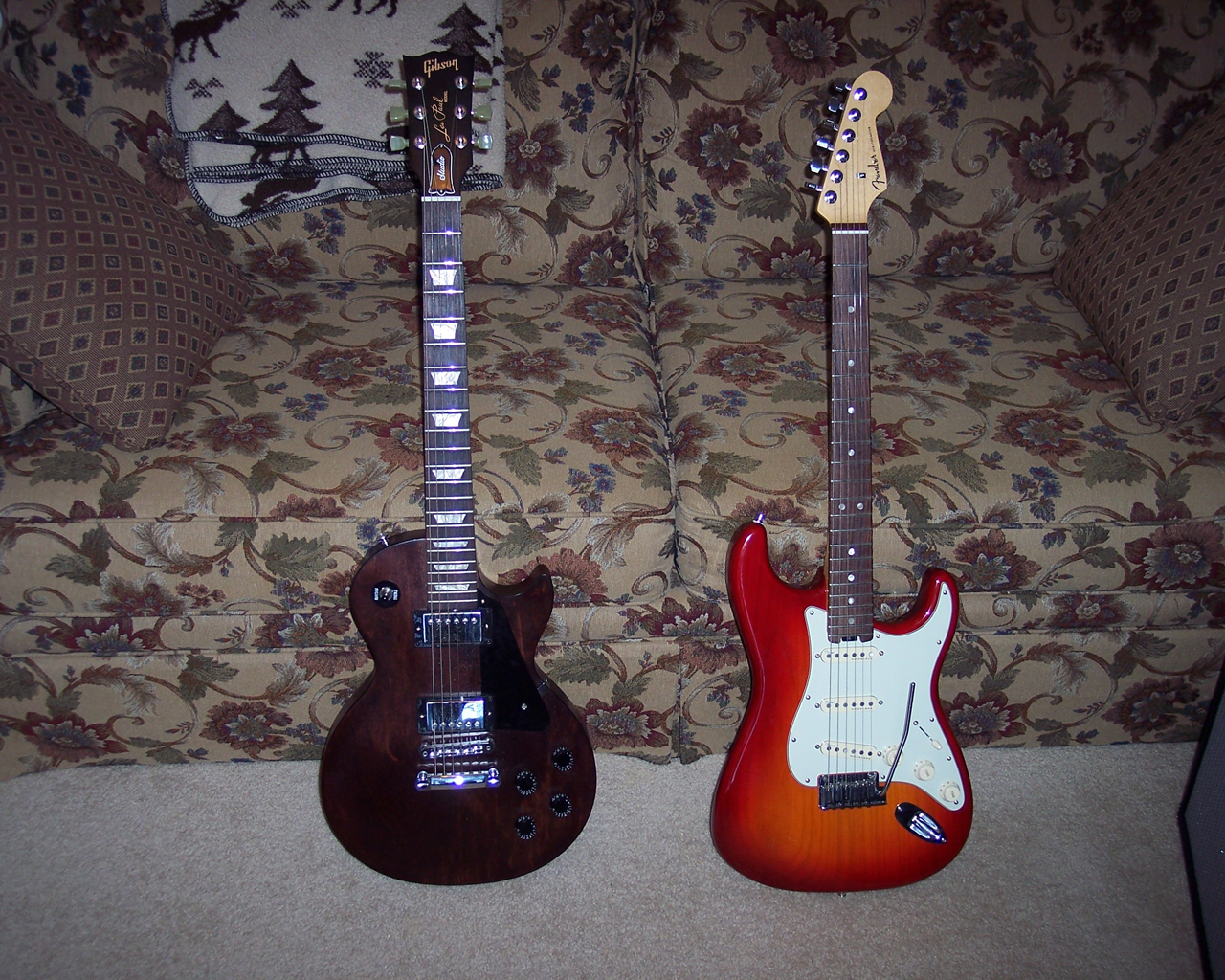 Image won't click and go full size, so here's a link in case you wanna see all the fingerprint smudges on em better.
http://focalor.tastyspleen.net/forumpics/bb_and_rhs.jpg
Explaining the image filename... Like the douchebag that I am, I've named my guitars like any other guitar playing shithead douchebag would, because why be original at all... ever. So I've decided to pretend they're whores in my brothel and call the Les Paul "Brunette Bitch" and the Strat "Red Headed Slut".